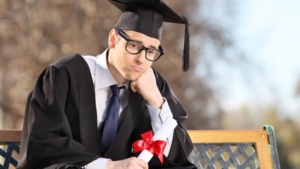 Richard Williams of Chiefland, Florida  a college graduate and graphic designer has never been arrested. However, another Florida resident, Ricky Williams of Delray Beach has an extensive criminal record including robbery, burglary aggravated battery on a pregnant woman and selling cocaine.
In 2012, Richard Williams applied for a job at the Rent-A-Center in Chiefland  and was a finalist for the job at which time a background check was conducted . To Williams surprise, the background report incorrectly listed a cocaine arrest. Williams disputed the arrest but before the matter could be resolved Rent-A-Center declined to hire him. Then in 2013, he applied to Winn-Dixie in Gainesville, Florida for a job and again a background check was conducted by the same company that did the Rent-A-Center search. This time the company reported that Williams had been charged with burglary and aggravated battery on a pregnant woman. Based on the report Winn-Dixie did no hire him. Again, the report was wrong, Williams had never been arrested in his entire life.
It was clear to Williams that the background screening company had his confused with another Richard Williams and indeed that is what happened. The background screening company attributed Ricky Williams arrest record to Richard Williams because they never compared the data on the two individuals. It turns out that Ricky Williams is black and Richard Williams is white. The social security numbers are different, Ricky is 6′ 2″, Richard is 5′ 10″.
[e-Book Download: 7 Secrets Background Screening Companies Don't Want You To know]
The Fair Credit Reporting Act (FCRA) mandates that background screening companies must review arrest records for accuracy before they are released to employers. Based on this violation and others, Richard Williams sued the background screening company in Federal court and won a 3.6 million dollar judgement.
P.S. Richard Williams,the aggrieved applicant, recovered large settlements from the companies that denied him jobs based on the bogus background reports.
If you would like more details about this case and the identity of the background screening company, give Hank Balevic at Fidelity Data Service a call at 561-371-3324.
[Download our Sample Screening Reports]
[e-Book Download: 7 Secrets Background Screening Companies Don't Want You To know]